Holst Centre, an open innovation initiative of imec and TNO, has demonstrated the world's most transparent large-area optical fingerprint sensor, using a combination of OPD (organic photodiodes) and TFT (thin-film barrier technology). This demo shows the possibilities of Holst Centre's TFT technology, a main technology being employed in the Flexlines project, as well as an example of what the combination of the TFT backplane technology, in this case with organic photodetector technology, can offer with respect to functionalities and performance of new devices.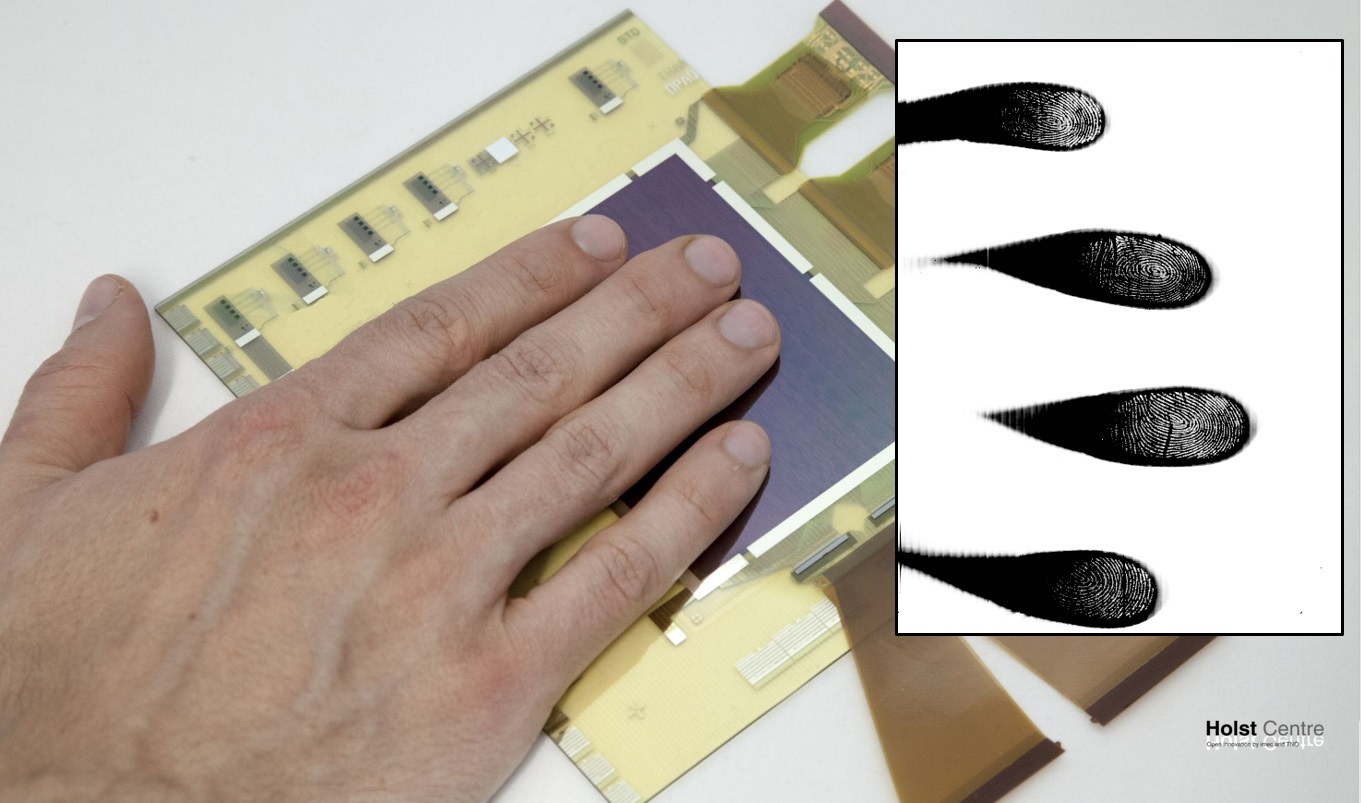 TFT is a technology that offers possibilities for prototyping of array applications, such as flexible displays, image sensor arrays, TFT circuitries,… Flexlines invests in the development of the technology for the use in e.g. AMOLED displays, development of flexible X-ray sensors, large area fingerprint scanners, transparent fingerprint scanners, etc.

The Holst Centre optical fingerprint sensor is another breakthrough on our way. The new sensor is over 70% transparent, so it can easily be used on top of LCD displays: it can allow a wider range of display applications to incorporate biometric security.

Fingerprint scanners can already be found in smartphones. But in for example automotive applications, public transport systems and cash machines commonly used LCD displays are more opaque and more difficult to integrate with fingerprint technology. A stand-alone sensor with high transparency is an integration route to add fingerprint technology on top of these types of display. This means the sensor needs to be transparent enough to be able to see the display.

For this highly transparent optical fingerprint sensor, Holst Centre has won a 'Best Prototype Award' at the 2019 Display Week in San Jose.

Read more technical details about the optical fingerprint sensor in this article: https://www.holstcentre.com/news---press/2019/sid-fingerprint-sensor-demo-pr/
Showcase of: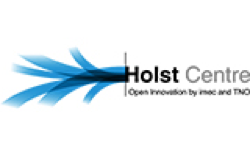 Holst Centre was set up in 2005 by TNO (The Netherlands) and IMEC (Belgium) with support from the Dutch Ministry of Economic Affairs and the Government of Flanders, and is an independent shared-innovation R&D centre that develops generic technologies for flexible electronics and for wireless autonomous transducer solutions. Holst Centre has major activities in the areas of flexible OLEDs, photovoltaics, transistor technology, sensor arrays and hybrid, thin-film stretchable and formable electronics. A key feature of Holst Centre is its partnership model with industry and academia around shared roadmaps and programs. It is this kind of cross-fertilization that enables Holst Centre to tune its scientific strategy to industrial needs. Holst Centre is located on the High Tech Campus Eindhoven, and benefits from state-of-the-art on-site facilities. Holst Centre has around 200 full time researchers and more than 45 industrial partners.
http://www.holstcentre.com